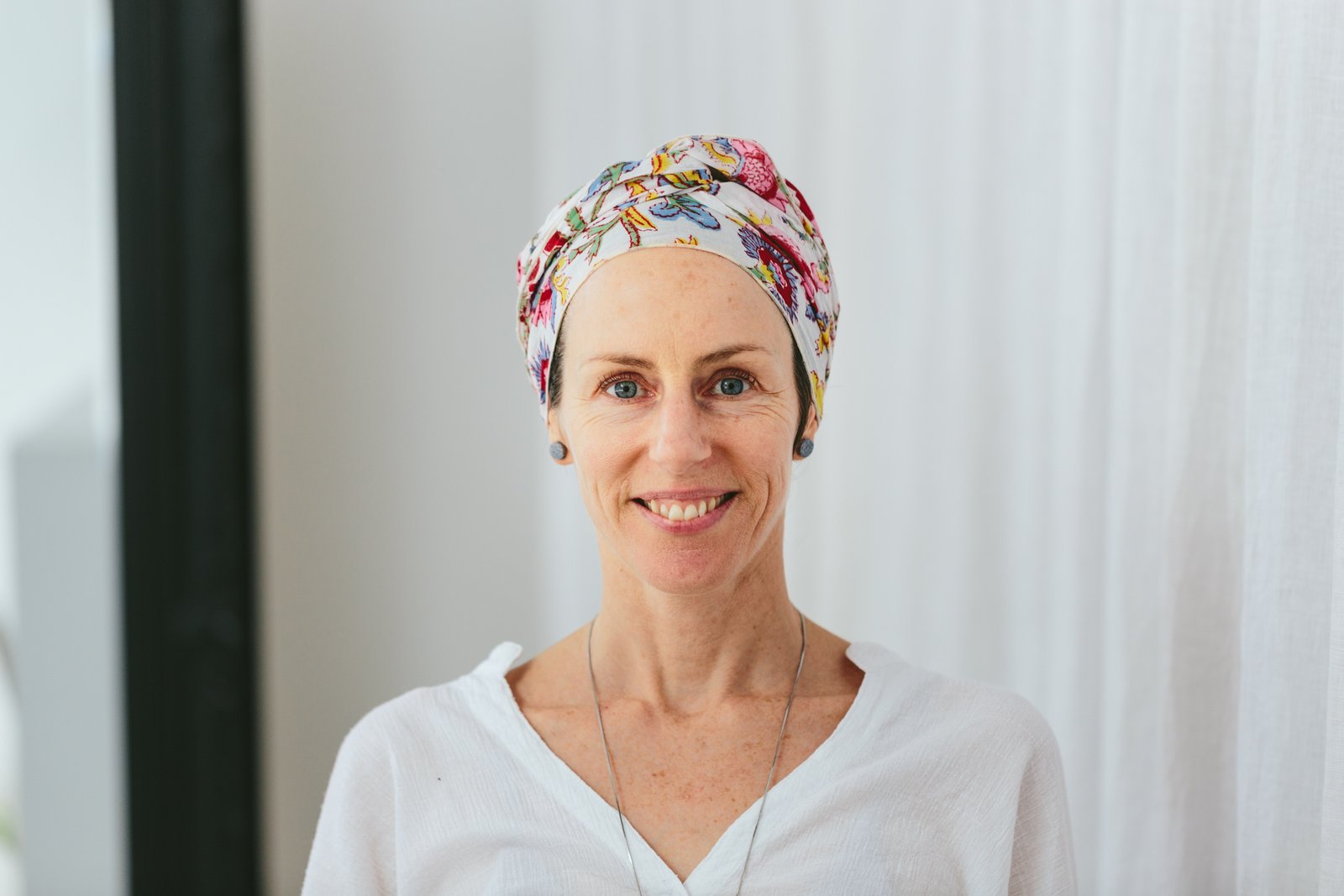 My philosophy: is to work through the body as a vehicle to balance the emotions and de-clutter the mind. I value the simple combination of movement combined with breath and believe this is key to creating big change in the body, heart and mind.
Credentials: I have been teaching yoga since 2008 and am a qualified Kundalini Yoga (Level 1 & 2) and Hatha/Vinyasa Yoga teacher and a member of the Melbourne Kundalini Yoga Teacher Training Team. I have completed training in Yoga Therapy for the Structural System, Foundations of Yoga Therapy and Yoga Therapy for Post Traumatic Stress Disorder and am currently completing a certification in Mental Health Yoga Therapy with the Guru Ram Das Centre for Medicine and Humanology.
With many years of experience and learning in how movement and correct physical alignment can heal pain in the body, I love to share this knowledge to help empower others to move out of pain and into comfort and stability. With previous qualifications in Creative Arts Therapy, I love to hold space for students to grow and heal in a one to one setting. I am also a Crystal Singing Bowl sound healer.
I work with the individual according to where they're at in my private sessions. Offering foundational, postural and physical alignment; techniques for relaxation and meditative presence; and specialise in personal transformation tools through the powerful teachings of kundalini yoga.
 Gratitude…
In my life I have been blessed with many opportunities to meet, sit with and practice with whom I consider to be great, wise and truly wonderful teachers – here to share their wisdom with others. This ignited in me a deep desire to inspire personal growth, self-reflection and personal responsibility in others. I feel so much joy and gratitude for my work as I get to live and breathe, be tested by, inspired by and challenged daily by this multi-dimensional practice.
     I've learned…
 How setting an intention each morning can change your life. My daily yoga ritual is my reference point for life. A space that reminds me that along with the ups and downs there is an ever-present essential truth that helps me define what is real and what is just my mind playing tricks. I recognise that at the end of the day, I have only myself to answer to, so I work on myself and am passionate to help others do the same, to find the same access point to their own truth; their own liberation.
Before…
I have a background in creative arts therapy and a Masters in community development and many years experience in working on various projects and programs in the private and not for profit sector.
     Now…
Alongside teaching I am the creater of white yoga, an ethical yogi's clothing line that specialises in yoga clothing made from natural fibres.
"I've practiced yoga with Nancy for nearly 2 years and have always been impressed with her deep knowledge of yoga as a science and a philosophy. Her wisdom and presence flows through her classes, and is passed on to the students. I found her calm assurance and teaching methods motivating and because she is an inspiring yoga mentor, I requested one to one classes with her. The one to one, and group classes have provided me an opportunity for personal, physical and mental development that continues to improve my life experience.
At the end of Nancy's classes she creates a sound shower healing with her crystal bowls. Holding the space for her students by being mindful and present is important to Nancy and this shines through in her crystal bowl sound healings – she literally can tune into what your mind, body and spirit needs. I've been taken away to other beautiful worlds during these sound showers."
Naomi